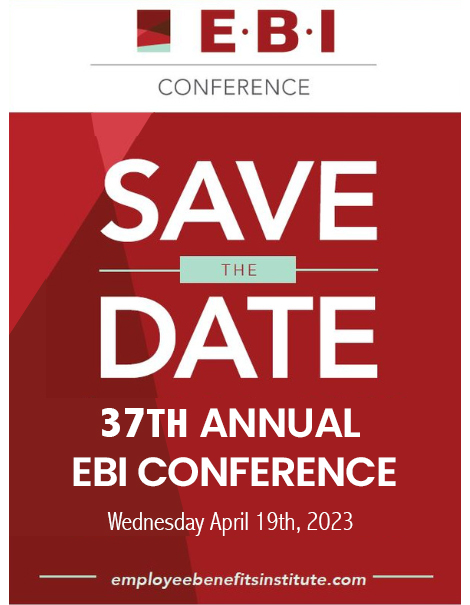 Early Bird Price of $250 will end on April 1st, 2023 and the regular rate will be $300.
**NOTE: All discount codes will apply towards the regular rate.
Join Us For The 2023 Annual Employee Benefits Conference
Looking for an employee benefits conference near you that goes deep into benefit plans in the health and welfare space as well as benefit plans in the pension and retirement space? We have got you covered with our upcoming event in April!
Each spring the Employee Benefits Institute sponsors an annual conference that draws hundreds of attendees from a multi-state region.
From the very beginning, the organizers of the events made efforts to bring speakers from outside our region to educate and inform the dialogue around employee benefits. The speakers regularly include government officials from Washington D.C. (from both the IRS as well as the Department of Labor) as well as other top talent from around the country.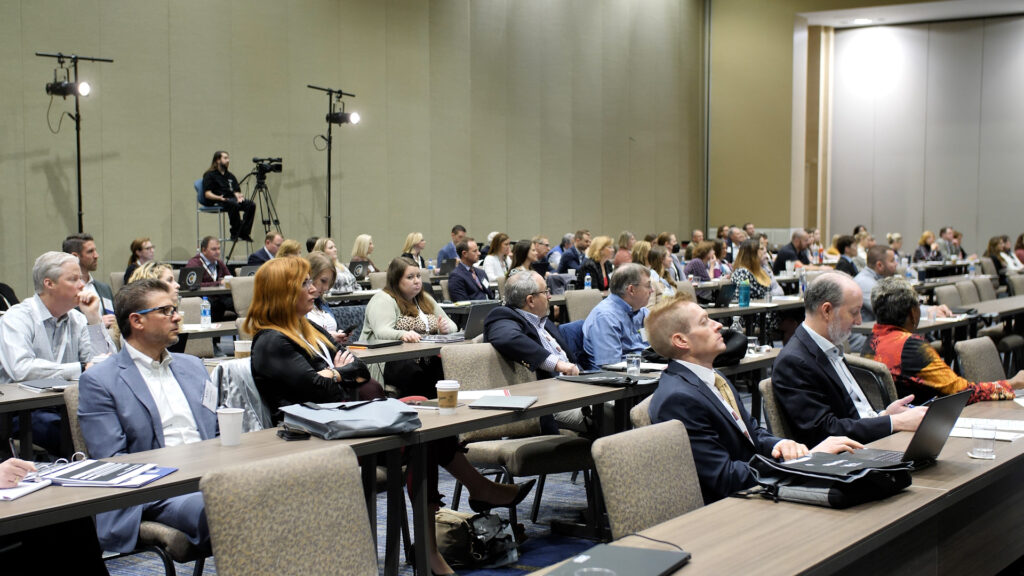 About Our Employee Benefits Conference
The sessions are divided equally between benefit plans in the health and welfare space as well as benefit plans in the pension and retirement space. Attendees include corporate executives such as the CFO as well as Human Resource professionals responsible for the administration of these employer- sponsored plans. Attendees also include attorneys, accountants, administrators, consultants, and advisors who lend their expertise to serving plan sponsors.
The cost to attend the conference, which includes all materials, breakfast and lunch, as well as the applicable Continuing Education credits, is partially underwritten by sponsors allowing EBI to offer this service more affordably.
Attending an employee benefits conference can provide numerous benefits for professionals involved in human resources, benefits administration, and employee wellness. First and foremost, our annual conference offers a unique opportunity to stay updated on the latest trends, regulations, and best practices in the field of employee benefits. With the constantly changing landscape of employee benefits, attending a conference can provide valuable insights and knowledge to help professionals make informed decisions for their organizations. Additionally, employee benefits conferences provide excellent networking opportunities, allowing attendees to connect with peers, industry experts, and solution providers.
These connections can lead to valuable partnerships, collaborations, and access to new resources and ideas. Furthermore, conferences often feature informative sessions, workshops, and panel discussions, providing opportunities to learn from industry experts, engage in discussions, and gain practical skills that can be applied in the workplace. Finally, attending a conference can also boost motivation and engagement among employees, as it shows organizations' investment in their professional development and well-being. Overall, attending an employee benefits conference can provide immense value by offering up-to-date knowledge, networking opportunities, professional growth, and increased employee engagement.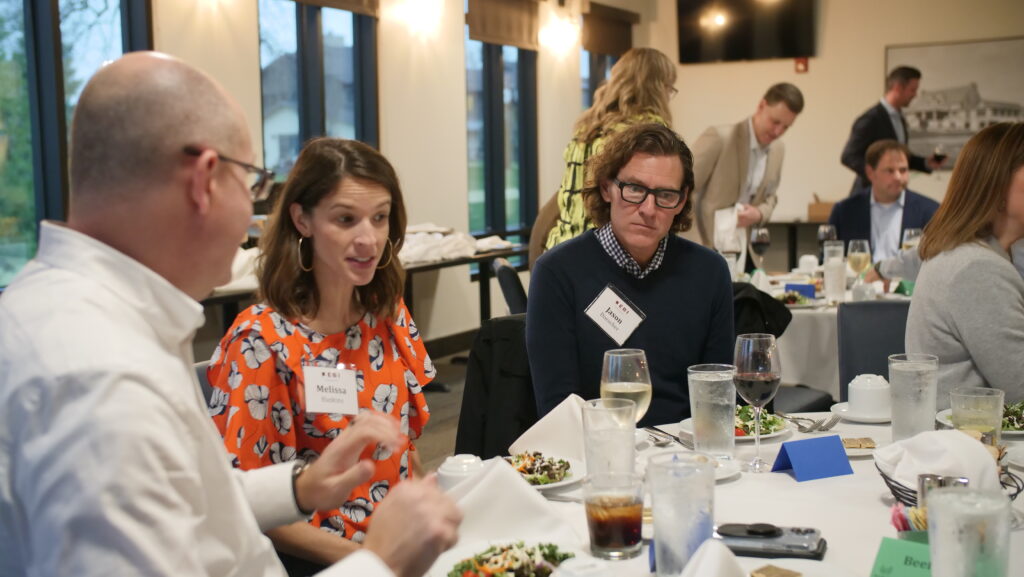 Register your Tickets For our Upcoming 2023 Employee Benefits Conference by clicking "Register Now"!