Online Employee Benefits Workshops
Curious about our employee benefits workshops and training programs? We can help! 
Employers and HR professionals should prioritize staying educated on employee benefits through training and online workshops for several compelling reasons. Firstly, the landscape of employee benefits is constantly evolving, with new laws, regulations, and industry trends emerging regularly. By staying informed, employers can ensure that they remain compliant with legal requirements and provide their employees with competitive and relevant benefits packages. Secondly, educated HR professionals can effectively communicate the value of employee benefits to the workforce, increasing employee satisfaction and engagement. Training and workshops offer opportunities to learn about best practices in benefit administration, enabling HR professionals to efficiently manage benefits programs and address employees' inquiries and concerns.
By keeping up with employee benefits industry advancements, employers and HR can proactively identify innovative benefit options that may enhance employee well-being and attract top talent. Ultimately, investing in ongoing education empowers employers and HR professionals to make informed decisions that positively impact both the organization and its employees, fostering a culture of support and growth.
While the annual benefits conference is still the hallmark event for the Employee Benefits Institute, the board has expanded its programming by providing targeted workshops throughout the year. In contrast to the annual conference which covers a variety of topics in both the welfare and retirement areas, the workshops allow for a concentration in a particular subject matter that might only apply to one slice of employee benefits.
Recently, EBI has partnered with the Department of Labor to sponsor their outreach events in Kansas , Missouri, Nebraska and Iowa. The workshops allow EBI to maintain a regional focus with meetings in Omaha and Des Moines, as well as northwest Arkansas and northeast Oklahoma.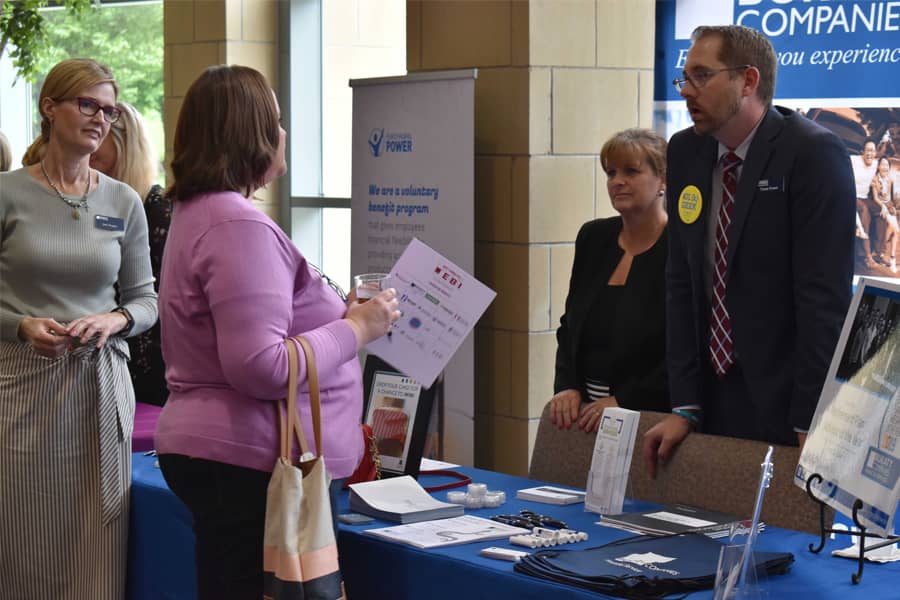 Upcoming Workshops
December 8, 2022 – DOL Retirement Audits – Trends and Lessons Learned
Learn More  |  Register Now
Visit Us | UMKC School of Law
4825 Troost, Suite 211
Kansas City, Missouri 64110
Send us a message here or contact us through email, phone, or pay us a visit!